NCPOR condoles the death of Sh TVP Bhaskara Rao, former Director-Logistics at NCPOR​ ​
In Memory of Shri TVP Bhaskara Rao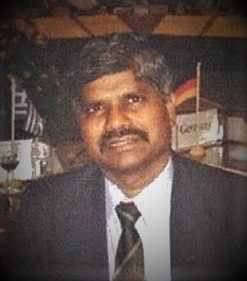 28 August 1950 – 07 September 2020
Shri. TVP Bhaskara Rao, a meteorologist by training after serving as a scientist with India Meteorological Department joined the Antarctic Study Centre (ASC) on 21 March 1992 a sub office under Department of Ocean Development (now Ministry of Earth Sciences, Govt. of India). The Antarctic Study Centre started operating from a rented building in Goa in 1994 under the able leadership of Shri Bhashar Rao as the prime mover, responsible for the logistic arrangements for the Indian Scientific Expeditions to Antarctica and contributed in acquisition of land and initiation of construction activities for the National Centre for Antarctic & Ocean Research (NCAOR) an autonomous research institute that came into being on 25 May 1998. He formally joined NCAOR (now known as National Centre for Polar and Ocean Research) on deputation as Director-Logistics for Indian Antarctic Programme on 7 September 1998 and served until 28 February 2007 when he was repatriated to is parent organization, Ministry of Earth Sciences, New Delhi.
Shri Rao was the member of the 5th Indian Scientific Expedition to Antarctic from India Meteorological Department and wintered over at Dakshin Gangotri (the first Indian Research Base in Antarctica) during 1986-87. He set up an automatic weather station known as Data Collection Platform (DCP) and the weather data was transmitted to the Meteorological Data Utilisation Centre at New Delhi on real time basis, through Indian National Satellite (INSAT-1B). Later, in his capacity as Director-Logistics at NCAOR, in 1999, he was instrumental in moving the launching base of Indian Expeditions from Goa to Cape Town, South Africa. Being the first Indian Expedition launched from a foreign port, he escorted the 19th Indian Scientific Expedition team on board MV Magdalena Oldendroff as an observer and thus demonstrating the financial benefits in reduction of expenditure by many folds in hiring costs for the Ice Breaker ships and helicopters and enhancing the duration of summer scientific activities in Antarctica. Thereafter, India has been using Cape Town as operational base for launching of Indian Expeditions to Antarctica.
Shri Bhaskara Rao in addition to his scientific perspicacity was an astute planner and a kind hearted manager who would pay attention to the minutest details of expedition and take personal care of every expedition member. He was loved by his colleagues and as much by the Antarctic expedition members. Shri TVP Bhaskara Rao, will always remain in the hearts of fellow Antarcticians and remembered with fondness
He retired from Ministry of Earth Sciences as Advisor | Scientist-G in 2010 and settled in Hyderabad. He was not keeping well for quite some time and was admitted to Yashoda hospital a few days back where he breathed his last in the evening on 07 September 2020. He is survived by his wife Mrs Hemalatha and two daughters Mrs. Mridula and Mrs. Mrinalini.
With profound grief and sorrow, we at National Centre for Polar and Ocean Research, Goa and at Indian Research Bases- Maitri and Bharati condole the death of Shri TVP Bhaskara Rao, and pray to God almighty for his soul rests in peace and solace for the bereaved family.
________________________________________________________________________________________________
For condolences to family write to mridula.rao26@gmail.com